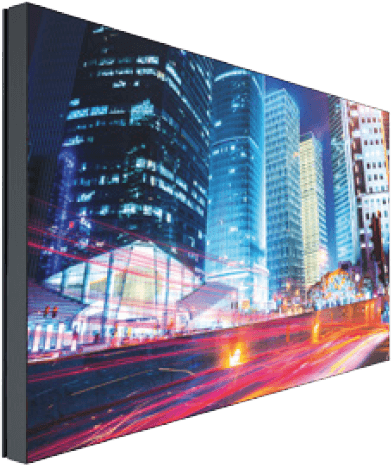 Versatile Video Wall Systems
The AlphaWall Video Wall solution provides you with the ultimate, immersive display solution. The ultra-slim bezel widths give near seamless presentation and indeed make various formats of display and attractive layouts possible. In addition, high contrast ratio, non-glare panels with high durability ensure that AlphaWall delivers, time after time.
AlphaWall is used in reception areas, boardrooms, retail space, shopping centres, colleges and universities and can, in fact, be installed in a matrix format. Control can be direct from a local or remote PC too. Single full screen display or multi-screen options are available- the choice is yours. Furthermore, our in-house professionals deliver all installations and annual maintenance.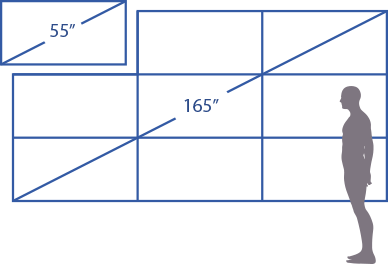 Sizes Available

Key Features
• Original OEM Panels
• 450cd/m2 Brightness
• Ultra-slim Bezel
• 60000 Hours Lifetime
• HDMI, VGA, AV, DVI, ID & RS232 Ports
• Full 1080p Resolution
Talk to Us
Why not speak to our Audio Visual team about the Alpha Digital Video Wall System.
Prefer to talk to someone? Give our expert sales team a call and they will be happy to answer your video wall related questions.
01329 235 050
Related Alpha Digital Products