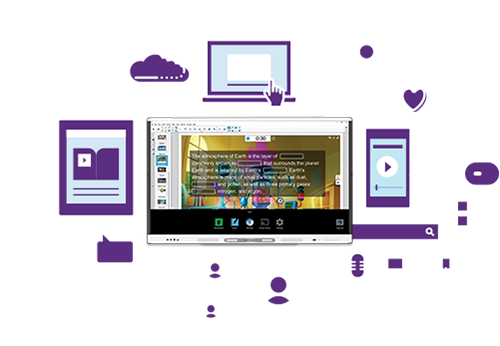 SMART Board® MX Series
A new era of classroom collaboration
Digital whiteboard. Chromium™ web browser. Easy screen sharing. SMART Board MX series has all the essentials educators need to bring the devices students love into any learning environment.
Available in 65″, 75″ and 86″ sizes with 4K Ultra HD resolution, MX series is a great value for schools that need an interactive display on a tight budget.
WHITEBOARD
Select the panoramic whiteboard and start writing. Share notes to any mobile device, and easily save them to the display or send to students as PDF files.
PLAYER
Notebook Player makes lesson planning easy. Get your lesson ready on your school or home computer. Send it to any SMART Board and start teaching.
WEB BROWSER
Stopping a lesson to plug in a laptop distracts students. Now teachers can switch to the browser with a tap and surf right at the board.
SCREEN SHARE
Share any Android™, iOS® or Windows® device to your MX Board without plugging in hardware or installing apps.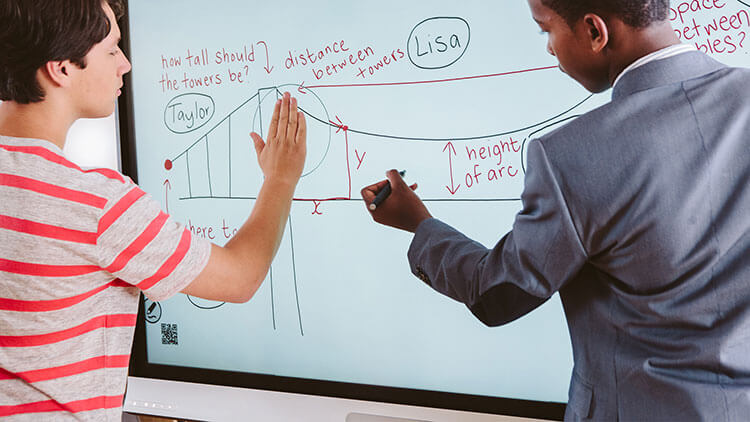 Only with SMART
Simultaneous Tool Differentiation lets multiple students use pens, erasers and fingertips at the same time.
Students can work together, building critical collaboration skills.
Talk to Us
Why not speak to our Audio Visual team and they will help you select the product best suited to your needs.
Prefer to talk to someone? Give our expert sales team a call and they will be happy to answer any and all of your SMART Board® MX series related questions.
01329 235 050
Related Products for the teaching and conference room environments: