Portable PA Systems providers
Our portable public address (PA) systems are the latest in wirless sound systems.
Ideally suited for schools, public events, outdoor presentations, exhibitions, sports centres and any environment where you need to interact with a large audience.
All of our portable PA systems have a built-in rechargeable battery and have additional products available such as wireless microphones, CD and AUX inputs, and SD and USB inputs making it easy to use, compatible with most devices and wire-free.
The "Handy" option is light weight with a wired microphone and in built carry handle for easy mobility.
Indoor and outdoor use
Built-in rechargeable battery giving up to 4 hours' use
Wireless & wired microphone options
Built in CD player*
SD card reader and USB ports*
Excellent volume with coverage up to 1000m²
Clear crisp sound
Add additional wireless speakers for extra coverage*
AUX cable inputs
*optional extras
For more information, get in touch on 01329 235050.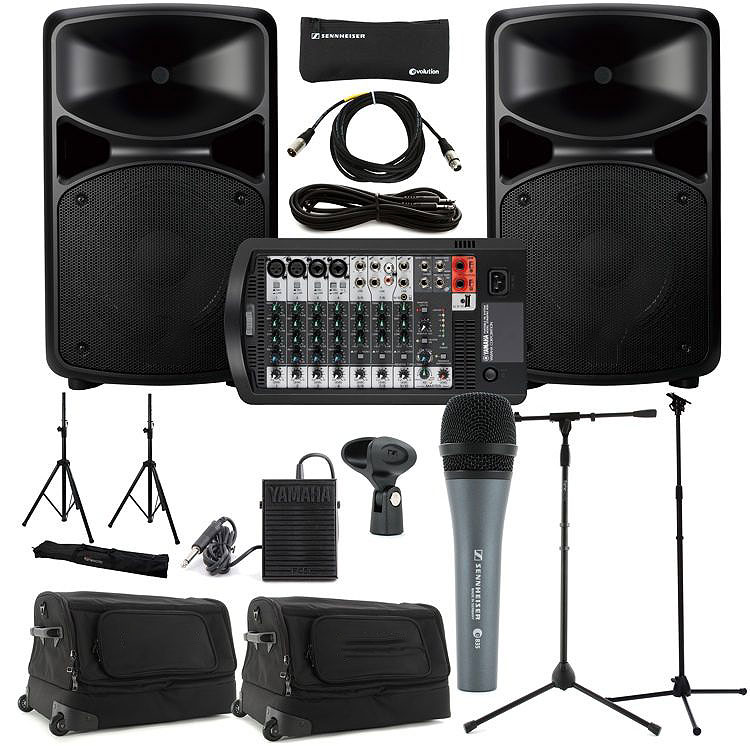 Why not speak to our Audio Visual team and they will help you select the product best suited to your needs.
Prefer to talk to someone? Give our expert sales team a call and they will be happy to answer any and all of your internet related questions.
01329 235 050
Related Products for the teaching and conference room environments: