Philips Multi-Touch display series
Featuring Full HD LED technology for brilliant images and IPS wide view technology for image and colour accuracy, this stunning display as true multi touch with 6 simultaneous touch points.
Get even closer to your audience than ever before. Fast, precise and extremely durable, its high performance is matched by excellent reliability and functionality.
Get in touch with us for a free no obligation quote at 01329 235 050 or complete the contact form.
Experience amazing interactivity
with true Multi-Touch
A brand new level of interactivity is now available thanks to integrated touch technology. More flexibility and optimum simultaneous touch performance coupled with excellent operability opportunities to give you the ultimate in user interaction. The Multi-Touch displays are enabled with automatic touch recognition. The USB connector is HID compliant, providing true plug-and-play operation.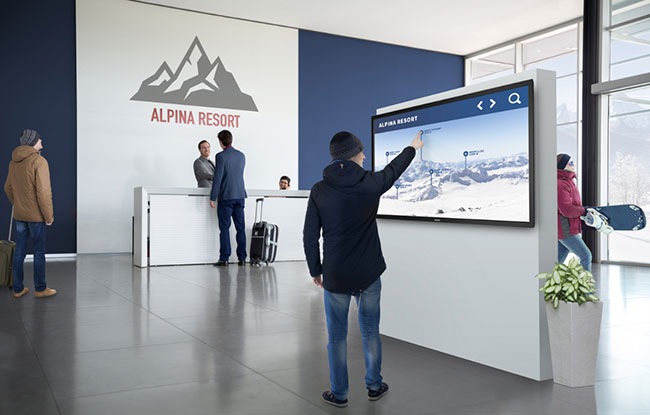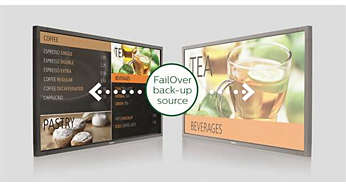 Keep your content up and running with FailOver
Keeping your content up and running is critical for demanding commercial applications. While it is unlikely you will face a content disaster, FailOver provides content protection with a revolutionary technology that plays back-up content on screen in the event of a media player failure. FailOver automatically kicks in when the primary input fails. Simply select a primary input connection and a FailOver connection and your ready for instant protection.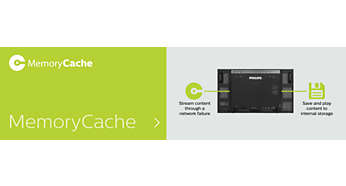 Save and play content with internal memory
Save and play content with internal memory. Upload your media into the display and playback content immediately. Working in conjunction with the internal browser, it also serves as a memory cache when streaming online content. If the network ever fails, the internal memory keeps content running by playing a cached version of the content, ensuring that your media stays up even if the network goes down.
Why not speak to our Audio Visual team and they will help you select the Philips Multi-Touch product best suited to your needs.
Prefer to talk to someone? Give our expert sales team a call and they will be happy to answer any and all of your Multi-Touch display related questions.
01329 235 050