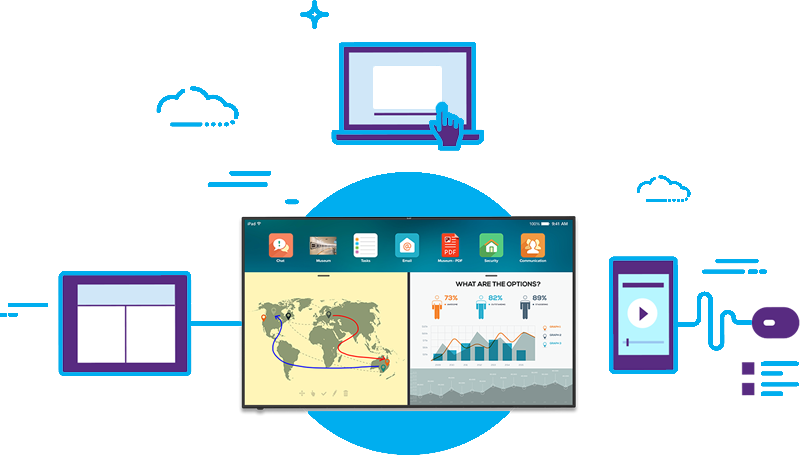 SMART Board® 2000 Series
Tomorrow's technology today
The SMART Board 2000 series is designed for classrooms that need more than just a basic display.
Wireless screen-sharing and non-touch design make the 2000 series perfect for showing lessons and presentations from all sorts of devices. 4K Ultra HD resolution makes those same lessons and presentations look amazing.
Talk to Us
Why not speak to our Audio Visual team and they will help you select the product best suited to your needs.
Prefer to talk to someone? Give our expert sales team a call and they will be happy to answer any and all of your SMART Board® 2000 series related questions.
01329 235 050
Related Products for the teaching and conference room environments: