The power of wireless collaboration
The most iconic components, ClickShare Buttons put the "Click" into ClickShare. Plug one of these USB devices into your laptop, start the application and click the button, and you are ready to share your content using the meeting room's AV equipment.
Get everyone involved in the meeting
ClickShare is Barco's wireless presentation and collaboration system, that allows any meeting participant to share content on the central meeting room screen.
An unmatched user experience
At the click of a button, the content of your laptop, tablet or smartphone is displayed on the large screen. The result is that all participants are involved more intensely in the decision-making process. Coupling extreme simplicity with an unmatched user experience, everybody who has used ClickShare is immediately hooked.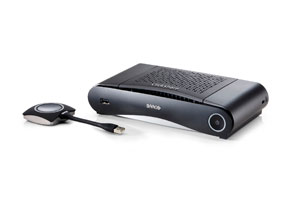 ClickShare CS-100
Stand-alone wireless presentation system for small meeting rooms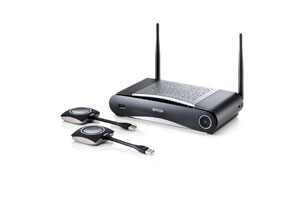 ClickShare CSE-200
Wireless presentation system for small to medium sized meeting rooms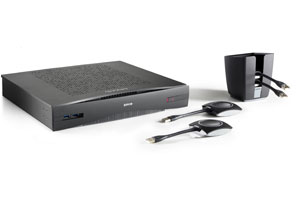 ClickShare CSE-800
Wireless presentation and collaboration system for boardrooms and conference rooms
Talk to Us
For a free no obligation quote simply complete our enquiry form below with your details and we will get back to you shortly.
Prefer to talk to someone? Give our expert sales team a call and they will be happy to answer any and all of your internet related questions.
01329 235 050
Related Products for the teaching and conference room environments: