At Portsmouth Communications we recognise that choosing the right supplier for your business can sometimes be difficult and daunting.
Our philosophy goes beyond being regarded as just another supplier. We prefer to work in partnership with our clients
and really get to know their specific needs.
The best way of finding any reliable business is by recommendation. To view some of our most recent testimonials
please click on the company names below.
If you would like to talk to us about other recent projects or your own
specific needs please contact us or telephone 0800 849 7888.
What your clients have to say

"Hi Mark,
Many thanks for this. I would like to pass on my thanks and praise to Jason. He's a certain asset to Portsmouth Comms and has been fantastic on both jobs. We'll certainly be in contact when we have any further fibre requirements.
Best regards,"
Liam Bowers, Technical Manager, pacIT Technical Services Ltd

Hi Mark
I just wanted to say a huge thanks for completing the work within our time frames, it made the move very successful :)
Kind regards
Rachel Edmonds
Assistant Care Group Manager – Anaesthetics, Theatres, and Critical Care
Western Sussex Hospitals NHS Foundation Trust

Portsmouth Communications have been supporting the telecoms for the Domino's Pizza Solent franchise for over 15 years, providing telephone systems and support.
We continue to work closely with Mark Parker and his team at Solent Pizza.
"I have used Portsmouth Communications for many years. They provide an excellent service and nothing is too much trouble. We now use Portsmouth Communications nationwide for all our telephone services and systems. They have significantly reduced the amount of time we now take analysing our telephone bills and provide me with automated weekly reports"
Domino Pizza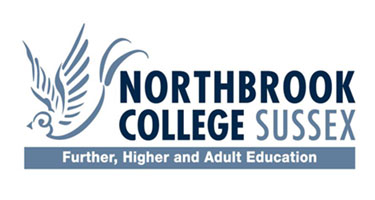 Portsmouth Communications were invited to tender for Smartboard Interactive Whiteboard upgrades at Northbrook College in Worthing.
The job entailed removal and disposal of existing interactive whiteboards and installation of new Smartboard 880 type boards. In order to achieve this we were required to relocate the existing projectors and cable connections.
"Thank you very much for your work today. Service was excellent and very quick!"
E. Downes
IT Department
Northbrook College
Worthing

After a major weather storm in Portsmouth literally ripped the roof off one of the buildings at BAE Systems, Portsmouth, we were urgently requested to relocated a large number of telephony services to an adjacent building on site. Once the building was repaired we then had to move the telephony services back.
On completion of the project CSC, who provide facilities management services to BAE Systems, said
"Hi
M.L. has asked me to pass on his thanks for the stirling job you (and your teams) have been doing with the user relocations at Broadoak.  The users have been up and running again with little or no inconvenience.
This has been noted at a higher level and the client is please with the outcome.
Thanks,
D.P
GOS / MSS Project Manager – BAE Systems Account.
CSC"

"Portsmouth Communications have been working for the former Royal West Sussex Trust, now the Western Sussex Hospitals NHS Trust, for the past 8 years and are involved in all of our telecommunication needs. Portsmouth Communications are involved from installing an extra telephone or data point to supplying and installing entire voice and data networks within new buildings.
We have always found Portsmouth Communications not only exceptionally professional, but most of all helpful; any issue that arises they will always identify the issue and provide the answer – 'there is never a problem, only a solution'. The work is not only carried out to a high standard it is also completed on time, even if that means working  'out of hours'. Due to the nature of hospitals situations can arise where works are needed to be carried out as a mater of urgency and Portsmouth Communications are always there to help at any time if needed.
The standard of work and the flexibility that Portsmouth Communications offer makes them our preferred supplier/installer at St. Richards Hospital".
Adam Shepheard, Capital Projects Manager, St Richards Hosptial, Western Sussex Hospitals Trust.

" Portsmouth Communications took the hassle out of this project for us, providing straight forward advice, liaising with the electrical contractors and BT to ensure the work was completed on time and to budget……We look forward to working with Portsmouth Communications in the future as our business continues to expand and I would recommend them to anyone looking for a friendly, reliable and experienced communications company."
Sarah Mills, 1-1 Recruitment.
More information about the project can be found in the case study.

"Telecommunications are absolutely critical to any business, large or small, and Honda are no exception. Portsmouth Communications are a pleasure to do business with and their friendly and knowledgeable staff ensured that this project was completed on time and without complication. We have complete faith that should the worst happen our communication systems will be fully operational thanks to Portsmouth Communications."
Richard English, Disaster Recovery, Project Manager, Honda UK

"We were very pleased with the excellent professional service provided by Portsmouth Communications.They delivered on time, as promised within budget. We will definitely use them again and would recommend them to any company…..Portsmouth Communications provided a complete solution for us. The Avaya IP Office telephone system they have installed for us is excellent and very simple to use."
David Eddy, Building Monitoring Services (BMS)
Talk to Us
Prefer to talk to someone? Give our expert sales team a call and they will be happy to answer any and all of your business communications related questions.
01329 235 050