Panasonic KX-TEA308E
Advanced hybrid Panasonic telephone system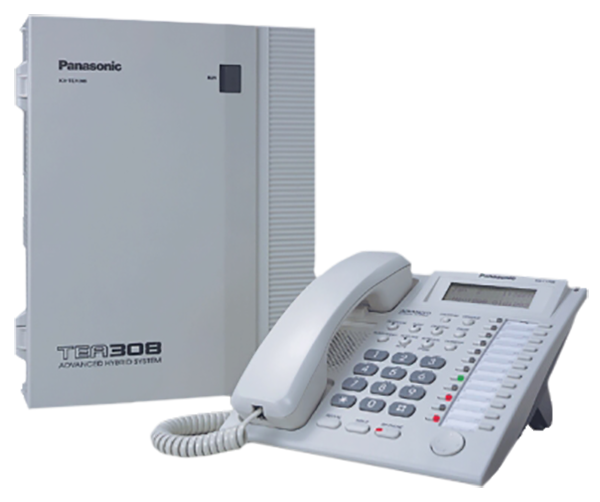 The Panasonic KX-TEA308 analogue phone system is ideal for up to 8 users
Small analogue phone system ideal for the small office/shop/home office/pubs & restaurants etc.
Panasonic KX-TEA308 Phone System Features: Automatic fax transfer, Automatic pause insertion, Call forward, Hold, Call pick-up, Transfer, Call waiting, Conference call, Data line security, Optional DISA facility, Distinctive ringing, Door opener, Last number redial, Intercom, MOH, Call barring, System speed dialling 80 numbers, Pulse/tone switchable.
KX-TEA308E
3 CO Lines and 8 Extensions
Efficient Call Handling
Day/Night/Lunch Mode
Caller ID Display
Voice Message (Optional)
Easy Programming/Maintenance
Talk to Us
Why not speak to our Telephone Systems team about the Panasonic KX-TEA308E solution.
Prefer to talk to someone? Give our expert sales team a call and they will be happy to answer any and all of your Panasonic Phone systems related questions.
01329 235 050
More telephone system options: