Meridian Norstar Telephone Systems
Nationwide refurbished Meridian Norstar Systems, Meridian Norstar technical support, and Meridian Norstar spare parts.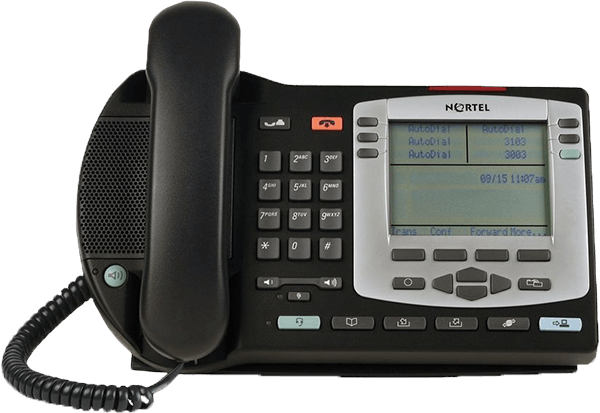 Meridian Norstar Telephone System

Portsmouth Communications has been selling, installing and maintaining the entire Meridian Norstar & BCM50 telephone system range for over 15 years. Our BT trained business systems engineers have a wealth of experience and knowledge across the whole range of Meridian Norstar systems.
The Nortel telephone system family comprises of the following systems: the Compact 616, Compact Plus, Modular Plus and Business Communications Manager (BCM). Two of the key benefits of the Meridian Norstar and BCM range is that they all utilise the same digital handset range and that they have an almost identical set of features. Each Norstar and BCM system has a different capacity of extensions and lines which can be tailored to the size of your business now and as it grows.
The Nortel BCM50 is a natural upgrade path from the Meridian Norstar systems. Incorporating additional features to the Norstar range including IP telephony, unified messaging, call center applications, interactive voice response and many more.
Meridian Norstar & BCM50 Summary
Talk to Us
Why not speak to our Telephone Systems team about the Meridian Norstar solution.
Prefer to talk to someone? Give our expert sales team a call and they will be happy to answer any and all of your Meridian Norstar related questions.
01329 235 050