Single Order Generic Ethernet Access (SOGEA)
Get ready for the 2025 ISDN & PSTN switch off with SOGEA
What is SoGEA broadband?
The future of broadband.
SoGEA is the next generation of data connectivity that removes all traditional voice services from the line. This gives you a pure data connection without a PSTN service and is therefore ready for BT's PSTN switch off in 2025.
This newly developed technology will allow customers to place one single order for a Broadband connection and not have to worry about a physical phone line.
Why pay for line rental when you don't use it at home or the office?
Why SoGEA?
SOGEA provides faster, more reliable connectivity than Asymmetric Digital Subscriber Line (ADSL) broadband, meaning users can do more online, without worrying about buffering. With a single order connectivity product, you'll not only benefit from the speeds and reliability your business depends upon, but you'll also be able to equip your business for the future.
PCL are one of the early adopters of SoGEA, and we want to make this switch as smooth as possible for you as you embark on this crucial journey.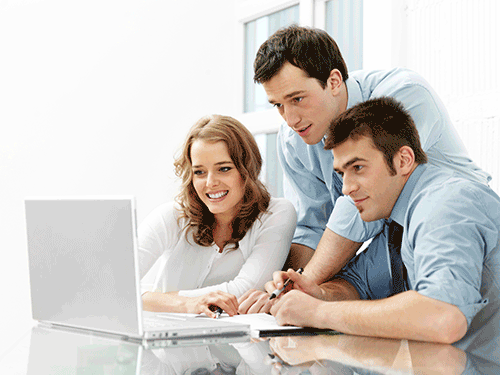 How SoGEA works

Why the change to SoGEA?
SoGEA was created as Openreach decided to shut down the ISDN and PSTN network by 2025. This means that broadband services that run over a landline will no longer work.
How do I make calls after the ISDN shut down?
Traditional ISDN and PSTN phone lines will not exist after 2025. Phone users will have to switch to voice services such as VoIP to make calls. SoGEA will be the available as the ideal broadband to carry their VoIP service
I can't get SOGEA yet in my area, what are my other options?
SoGEA is still being rolled out across the UK so there is a chance it may not be available in your area yet. If you can't get a SoGEA service we can provide you with alternative connections through Leased Circuits.
How long does SoGEA take to install?
Ordering a SoGEA service is quick, SoGEA can be installed within 5 days. If you want to make calls a VoIP phone system can be deployed within a few days depending on your chosen provider.
Talk to us
Sound a bit confusing? Don't worry. One of our sales experts will give you a call.
Prefer to talk to someone? Give our expert sales team a call and they will be happy to answer any and all of your phone lines and broadband related questions.
01329 235 050